Don't know what to do next? We do.™
Welcome to ServiceMaster Restore of Oakville
Water, Wind, Fire, Flood – Whether you have experienced property damage due to a singular incident or a Catastrophic event, ServiceMaster Restore of Oakville disaster restoration specialists are on-call 24 hours of every day to help you.
Fully equipped and trained with the most current restoration techniques and technologies, our certified staff of disaster mitigation specialists will respond rapidly and effectively no matter what the emergency, location or time of day or night.
When it comes to damage due to fire, flood or winds, mitigating the emergency is only part of the solution. We also provide complete repair services to bring your premises back to the warm, livable and workable condition that you deserve.
Whether the property damage is to a single family home, a high-rise or a commercial property, we have the experience and skills to provide the most effective solution to get your property back to its pre-loss condition.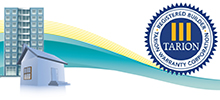 As a Tarion registered builder you are assured of not only a high standard of finish, but also an effective, no nonsense warranty program.
At ServiceMaster of Oakville, we not only restore your property, we also restore your Peace of Mind.
FAQs
How do I keep track of non-restorable items?
We recommend you make a list of items (including food items) deemed non-restorable. You can obtain a form for this purpose from your insurance company. Make a copy for your insurance company and keep one for yourself.
Will I have access to contents of my business while they are in storage?
Yes, with advance notice we can schedule time for a ServiceMaster Restore Restoration Technician to meet with you and provide access to your requested items. A service charge may apply.
Blog
BBQ SAFETY TIPS
While barbequing is a favourite summer past-time for many Canadians, along with it comes an increased risk of fire to your home and surrounding property. Follow these BBQ safety tips to prevent fire and smoke damage the next time you light up the grill.
ServiceMaster Restore of Oakville
2600 Bristol Circle
Oakville, ON, L6H 6Z7
Tel: 289-813-3583
Email: claims@svmoakvilledr.com
About Us
ServiceMaster Restore of Oakville is a leader in the disaster restoration industry. Our mission is to be the premier provider of professional restoration services to the residential home, condominium and commercial markets. While o
Read More
News
Commercial Water Damage: Know The Facts
Every commercial building is different, but each one is at risk for water damage. Although there may be safety measures in place to keep your commercial property protected, problems like burst pipes, frozen plumbing lines or backed up drains can't always be prevented. The experts at ServiceMaster Restore want to ensure you have the facts when it comes to commercial property water damage.